We have the pleasure of introducing our company to you as one
of the most reputable care products manufacturer.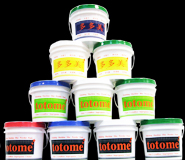 totome Developed from Taiwan totome stone care group, which is one of known brands of international general maintenance. Since our establishment in 1990, We do like to open an account with you, and hope that a mutually agreeable consideration of interests can be arranged. We are desirous of extending our connections in your country. The people in the totome were very cooperative. We like to make some major structural changes to the design of the products, it brings out the best in team.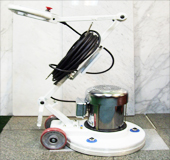 totome Know well the requirements of Asian bright building materials. totome have the experts in three fields (Building materials, chemistry and machinery). Main members have professional experience for more twenty years.

totome Everybody of totome teams (development, counselor, supervise and education) should make an effort to flourish for the beauty industry of building materials. All of totome teams are pulling their weight for health of buildings and environmental protection. Hopefully, go with you for a glorious future!
 The global market of building material and stone maintenance like the sun in broad daylight, but technology and materials are reaching clearly bottlenecks. How to strive for further improvement? How to let glossy resist film more hard and more long, not get damp and not hydrolyze?
 We wish that we can renew, polish and crystallize easily for building materials ofsiliceous. totome promote neutral & environmental protection effective maintenance products series. It is earnestly hoped that these products do not harm the users and stones. It is necessary to know more irritative strong acid materials, which have harmed domestic for long time. We should distinguish between beautified maintenance and destroyed maintenance for building & construction. So it is very important to choose correct protective materials.
 How to protect effectively various new building materials? Such as cement floor of cement solidification, laminated wooden floor, resistant dirty epoxy resin floor, vitrified tile, microlite, quartz stone, except marble, granite, limestone, sandstone, and so on. There are many shortcomings on maintenance products and technology above building materials. It is hiding a big business opportunity.
 In view of this, we have the authority of the Secretary for the introduction of theAsian building materials conservation – totome? Taiwan totome building material care system, which is purpose of its environmental protection, health, comprehensive, durable, both theory and practice methods. Developed a stunning range of products,this goes beyond the system equipment of Europe, America and Japan, will lead to higher professional standard of domestic and greater business opportunities.
 totome have ten largest system: stone face-lifting machine, crystal glaze,crystal pulp,crystal agent,polishing powder,crystallization agent,protective agent,cleaning agent,Micron plastic,
Talon glue, dozens of sample products. In addition to providing affordable basic products, totome can also be specialized to provide the most advanced technology products. Welcome to work together and jointly create a bright cause!
 totome invite you to experience the tangible machinery and intangible chemical magical new experience.